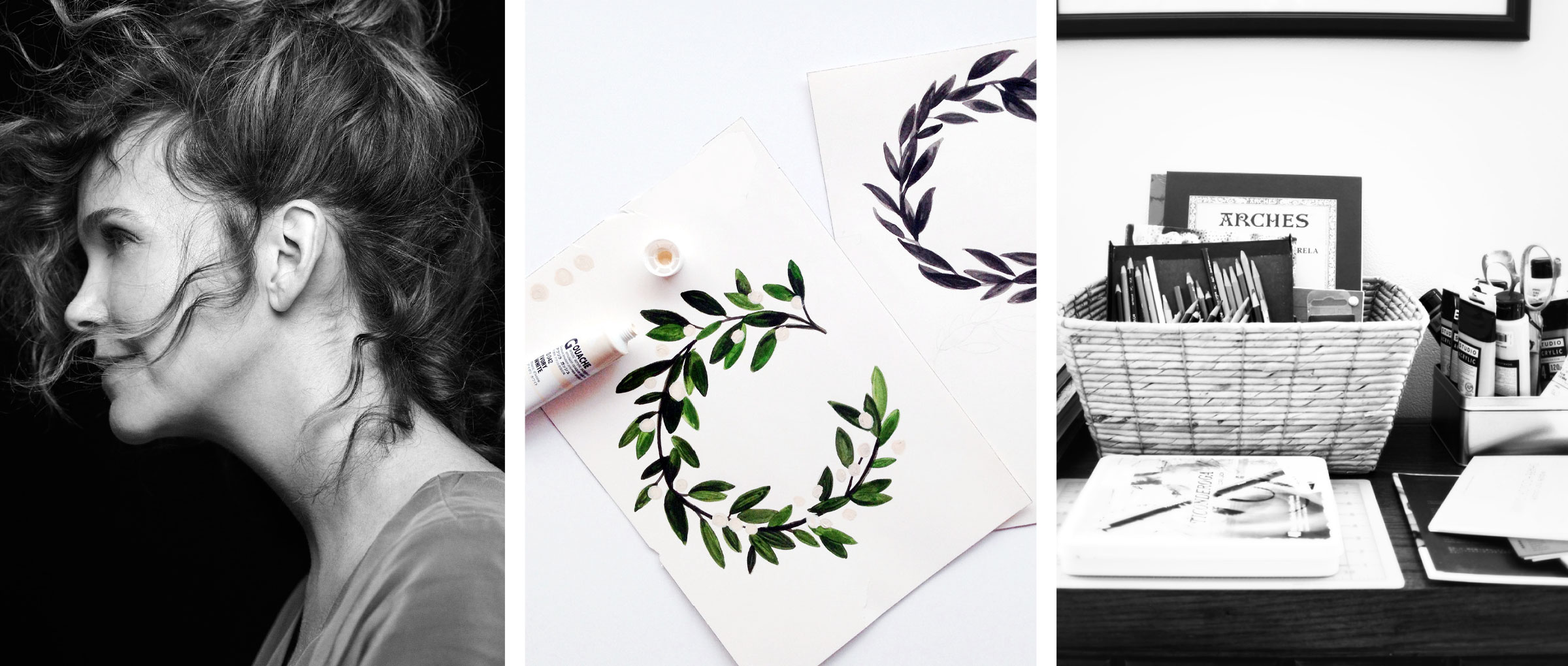 Color Me Carla was founded in 2010 by Carla Fahden and has evolved from a daily design blog to a full service stationery studio offering printed paper goods to clients around the world. With a strong focus on wedding stationery, Color Me Carla offers a small, refined selection of designs that are artful, graphic and one-of-a-kind. 2016 marks an exciting year for Color Me Carla with the launch of an exclusive stationery collection for Stone Fox Bride.
Off the clock, you can find Carla spending time with her hubby (Jack), son (Woody) and dogs (Fern and Rosy), decorating their 100 year old home, or obsessively wiping the kitchen counters with Windex.
Carla is also a weekly contributor for Emily Henderson.